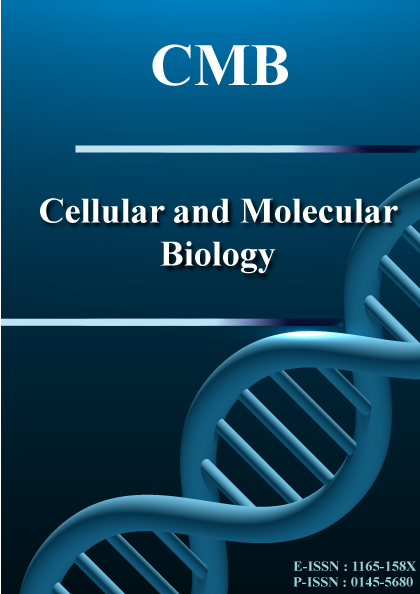 Issue
A systematic ethnobotanical review of Adhatoda vasica (L.), Nees.
Corresponding Author(s) : Ambreen Shoaib
amber8739@yahoo.com
Cellular and Molecular Biology, Vol. 67 No. 4: Issue 4

Abstract
Adhatoda vasica (L.), Nees belonging to the family Acanthaceae is a shrub with opposite ascending branches. The plant has been used in the indigenous system of medicine in India for near about 2500 years. It is a well-known plant as a drug in Ayurvedic and Unani medicines. Traditionally it was used for the treatment of various acute and chronic diseases and showed strong pharmacological activity particularly for bronchial infections, cough, bacterial infections, reproductive disorders, cardiac diseases and many more. Various phytochemicals like alkaloids, flavonoids, tannins, etc. were obtained from Adhatoda vasica (A. vasica). The active constituent of the plant is vasicine, l-vasicinone, deoxyvasicine, maiontone, vasicinolone and vasicinol etc. This review consists of updated information on the phyto-constituents isolated from A. vasica and their potential role in the treatment of various ailments traditionally and medically. Based on the critical review it was concluded that there is not sufficient scientifically strong evidence to explain that A. vasica extract, could be harmful to human beings especially in pregnant women. Major data on traditional uses as well as toxicological studies, evaluated various correctness, relevance, importance, and reliability for the overall evaluation of A. vasica safety. Numerous clinical trials are conducted around the globe on the herbal formulations of vasaka. This review includes strong data about phytochemical and ethnopharmacological studies that indicate that A. vasica is a versatile native plant of the Indian subcontinent having a commercial reputation and thus can be encouraged for diversified applications like medicinal and other potential uses.